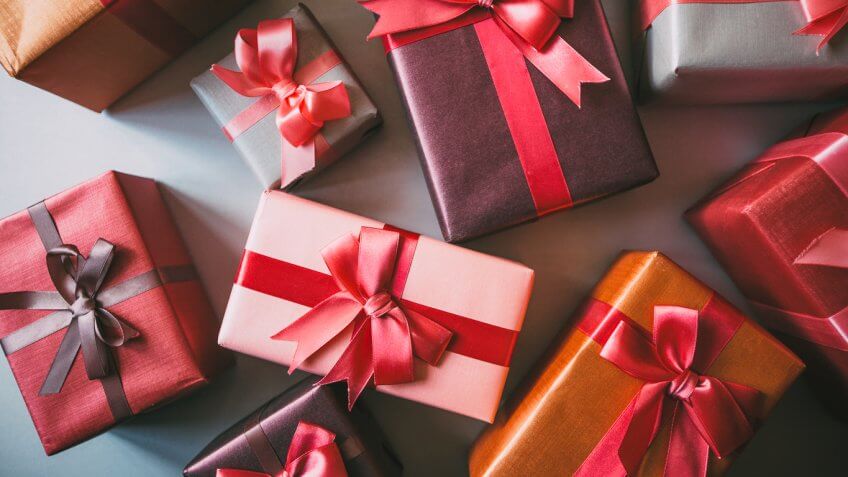 The heralding of the Pumpkin Spice Latte can only mean two things—you're about to see a whole lot of pumpkin everything and the holidays are just around the corner. Have you started your holiday shopping yet? Don't worry you've still got time. If you're in a pinch for a gift and find yourself in a Starbucks within the next three months, here are a few options for any coffee or tea lover on your list.
Ceramic Coffee Canister. Simple, elegant, and fitting within any budget, give the gift of fresh coffee to your friends and family this season. Many coffee lovers don't have a sleek canister they can store their opened bag of coffee, but most would love one as a gift. Add a Copper Coffee Scoop or a bag of holiday blend beans to create your own gift bundle.
Anniversary Collection. Currently Starbucks is celebrating its heritage with the Anniversary Collection. Find exclusive tumblers, mugs, water bottles, and blends at your local store that will wow any Starbucks enthusiast. The Anniversary Collection features colorful and artistic designs of the Siren, the figure of the famous Starbucks logo.
Pour-Over Coffeemaker. Pour-over and Chemex styled brewing is all the rage right now, and any coffee lover will appreciate the well-made designs Starbucks offers. Don't forget to add coffee filters, a coffee scale, a specialty brew, and a unique mug for a truly incredible gift.
Hand Grinder. Believe it or not, there is an art to coffee bean grinding. Depending on the style of brewing your friend or family member is planning on using, they may need a coarse, medium, or finely ground bag of coffee. Take the guesswork out by gifting them a hand grinder with their favorite bag of beans.
Ember Mug. When it comes to innovative designs, Starbucks is always in the know. This high-tech coffee mug allows users to pre-set a temperature for the perfect cup of coffee from start to finish. Not only does this mug solve "burnt-tongue syndrome" so many coffee drinkers experience by absorbing excess heat from the liquid, but it also keeps drinks at an even temperature for hours, making it the perfect gift for your friends and family who prefer to savor their beverages well into the day. Click here to learn more about this advanced mug.
Local Collection. A souvenir tradition for many an addict abroad, the Local Collection celebrates the uniqueness of various cities and states across the U.S. If you happen to find a particularly special design while traveling this Fall, pick up an extra for your buddy as a fun gift.
Travel Coffee Press. There are some coffee drinkers who are obsessed with the French Press, and others who don't know what they're missing. A travel coffee press is the perfect gift for both crowds. Not only does it provide delicious coffee, but it also offers complete convenience with its all-in-one design. As a bonus, the thermos design will keep the coffee hot for hours.
For now, all of the above-mentioned products are available on the Starbucks website, but the company is removing the online store function on October 1st. After this date, you will have to visit your local shop to purchase these items.
…